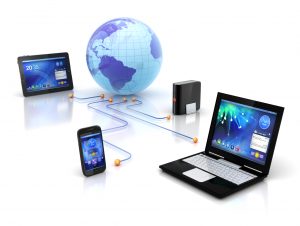 Choosing a web host for your newly built website shouldn't be treated like you're simply picking which one makes the best first impression. It may be true that first impressions last, but in the case of web hosting companies and the services they offer, there can be huge differences among your prospects; differences that could either make or break your website's success online. 
1. First of all, you need to do your homework and do it religiously. With so many web hosting services out there, it could be pretty difficult to distinguish one over the others. As a matter of fact, they provide the same service, which obviously is web hosting, but that's the only similarity they have. 
2. You need to figure out if the web hosting company is renowned to its commitment to providing you the best possible web hosting service. The only way to do this is to read feedbacks and reviews from previous and existing customers. If the company is well-established, you won't have a hard time digging in for information about them. 
3. So-called experts talk a lot about choosing the most popular names out there, but we don't think it really matters so much, so long as you know what your website's requirements are and then try to see how the web hosting company tries to address those requirements. There are so many different web hosting solutions out there and you'll never know what you'll need from one if you don't know what your website is all about and what it intends to achieve. If it's a website designed to showcase your business, it means you will need more from a web host compared to when you're simply making a blog site. If it's an online shopping or e-commerce type of site, then the requirements pile up. 
4. But regardless of the type of website you're building, your primary focus will be on the server as well as bandwidth resources; both of which ensure that your website is fully functional and live for the most part. You actually have to be careful not to go to a web hosting company that limits access and uptime of your site, which in turn could lead to losing customers and clients.
5. And finally, give some weight to the price as well. There are different prices and rates for different web hosting solutions and in this industry, the cheapest ones are usually the least reliable. If you're running a website for your business, we don't recommend shared web hosting. It is better that you save up or invest money on dedicated servers instead.
A large number of web hosting services portray different features that can keep you in thoughts if you are not sure or undecided on what exactly you are looking for. Determining the useful features and the ones you may not need can be a challenging task. Here are some of the tips of getting the best web host that would choose your need.
It is true that determining the best web host is not a walk in the park but having one that is very hard to navigate can be more challenging. The best website should have a website that is easy to operate to help the users especially the beginners have a simple and easily understood web hosting experience.
The best web host should be reliable and be able to meet all the customer expectations. It should offer a higher percentage of uptime guarantees for your site not to be down at any given point. A web hosting company that cannot offer a 99.9% uptime guarantee should not be put into any consideration. Customer support is an essential when choosing the best web hosting company. The web host should be able to provide immediate response and provide the customers with various useful operators.
You need to make a decision on the amount of bandwidth you are likely to need. This would depend on your website or company. No company would want their customers to experience difficulty in accessing its sites due to lack of enough bandwidth. The best hosting companies should provide their customers with enough bandwidth for the profitability of their website. Fortunately, a large of web hosting companies provides their customers with unlimited bandwidth.
Domain name stands for what you want your website to be referred to and what the consumers would type to get access to your site. Some web hosting companies include domain names in their list of charges while others offer this free of charge. You should therefore consider this factor when you want to get the best web hosting services. This would help you save some money for the benefit of your business or for your own benefit.
The type of guarantee offered by a web hosting company would tell a lot on its confidence. Web hosting companies that provide an anytime money back guarantee are sure and confident with their services. You should avoid companies that offer short durational guarantee may not offer the best web hosting services.
In this current day and age, almost every type of business need to have their very own website. Having a website mainly dedicated for your business is one of the best ways to reach to your clients and to even reach out to even more potential clients as well. But getting a website up in running for everyone in the whole world to see is not all fun and games. It is actually quite complicated, most especially if you do not have the knowledge or any sort of idea about how you will be able to get started. You not only have to create you're a website for your business, but you also need to actually make sure that it is up in running in the world wide web as well. Whereas you will definitely need to find the best web hosting that is highly compatible to you.
Web hosting is essential to every website, due to the fact that if their website does not have anyone hosting it on a server, then they will not be able to find it up in running in the world wide web for anyone to see. In this present day, there are actually a lot of web hosting service company that you can choose from, and they always claim that they provide the best web hosting service than their competition. But in this article, we will give you some of the best tips on how you will be able to find the ideal type of web hosting that is perfect for your website.
The first best way for you to know if the web hosting service is ideal for you is for you to check their dedicated space and bandwidth. A web hosting service that have a high dedicated space and bandwidth is a very good indication as to what type of web hosting service company it is. You should only take in to consideration that a high dedicated space and bandwidth server can ideally be more expensive than normal. Another good way for you to find the ideal web hosting service company is for you to check in an online application if ever their server is always up and running without any downtimes. You may want to steer clear out of web hosting servers that has a huge downtime, actually steer clear of web hosting services that do not have 95% to 99% server uptimes. Most web hosting services company will also have some valid and legitimate testimonials from previous or present clients as well, where you will be able to know more about the web hosting service company and to even know more about how they provide professional customer support, which is highly essential to web hosting.
You are here:  

Uncategorised