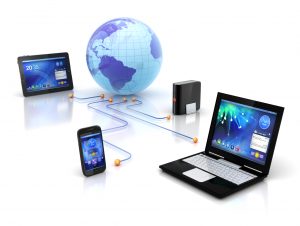 Choosing a web host for your newly built website shouldn't be treated like you're simply picking which one makes the best first impression. It may be true that first impressions last, but in the case of web hosting companies and the services they offer, there can be huge differences among your prospects; differences that could either make or break your website's success online. 
1. First of all, you need to do your homework and do it religiously. With so many web hosting services out there, it could be pretty difficult to distinguish one over the others. As a matter of fact, they provide the same service, which obviously is web hosting, but that's the only similarity they have. 
2. You need to figure out if the web hosting company is renowned to its commitment to providing you the best possible web hosting service. The only way to do this is to read feedbacks and reviews from previous and existing customers. If the company is well-established, you won't have a hard time digging in for information about them. 
3. So-called experts talk a lot about choosing the most popular names out there, but we don't think it really matters so much, so long as you know what your website's requirements are and then try to see how the web hosting company tries to address those requirements. There are so many different web hosting solutions out there and you'll never know what you'll need from one if you don't know what your website is all about and what it intends to achieve. If it's a website designed to showcase your business, it means you will need more from a web host compared to when you're simply making a blog site. If it's an online shopping or e-commerce type of site, then the requirements pile up. 
4. But regardless of the type of website you're building, your primary focus will be on the server as well as bandwidth resources; both of which ensure that your website is fully functional and live for the most part. You actually have to be careful not to go to a web hosting company that limits access and uptime of your site, which in turn could lead to losing customers and clients.
5. And finally, give some weight to the price as well. There are different prices and rates for different web hosting solutions and in this industry, the cheapest ones are usually the least reliable. If you're running a website for your business, we don't recommend shared web hosting. It is better that you save up or invest money on dedicated servers instead.